Role:
 Branding, Creative Direction
The Copper Plank project was a full scale rebrand which included renaming the pub (formerly The Rogue Growler) to diversify it from other establishments who us "Rogue" and  "Growler" verbiage in their names. As Creative Director, I worked with a team that included a Communications Director, Marketing Director, and an Associate Creative Director to walk the client though an in-depth 6 month branding process.
Deliverables included:
Logo System, Brand Guidelines, Glassware,                                                  conceptualized loyalty program (Club 29) minted copper "challenge" coins, SWAG items.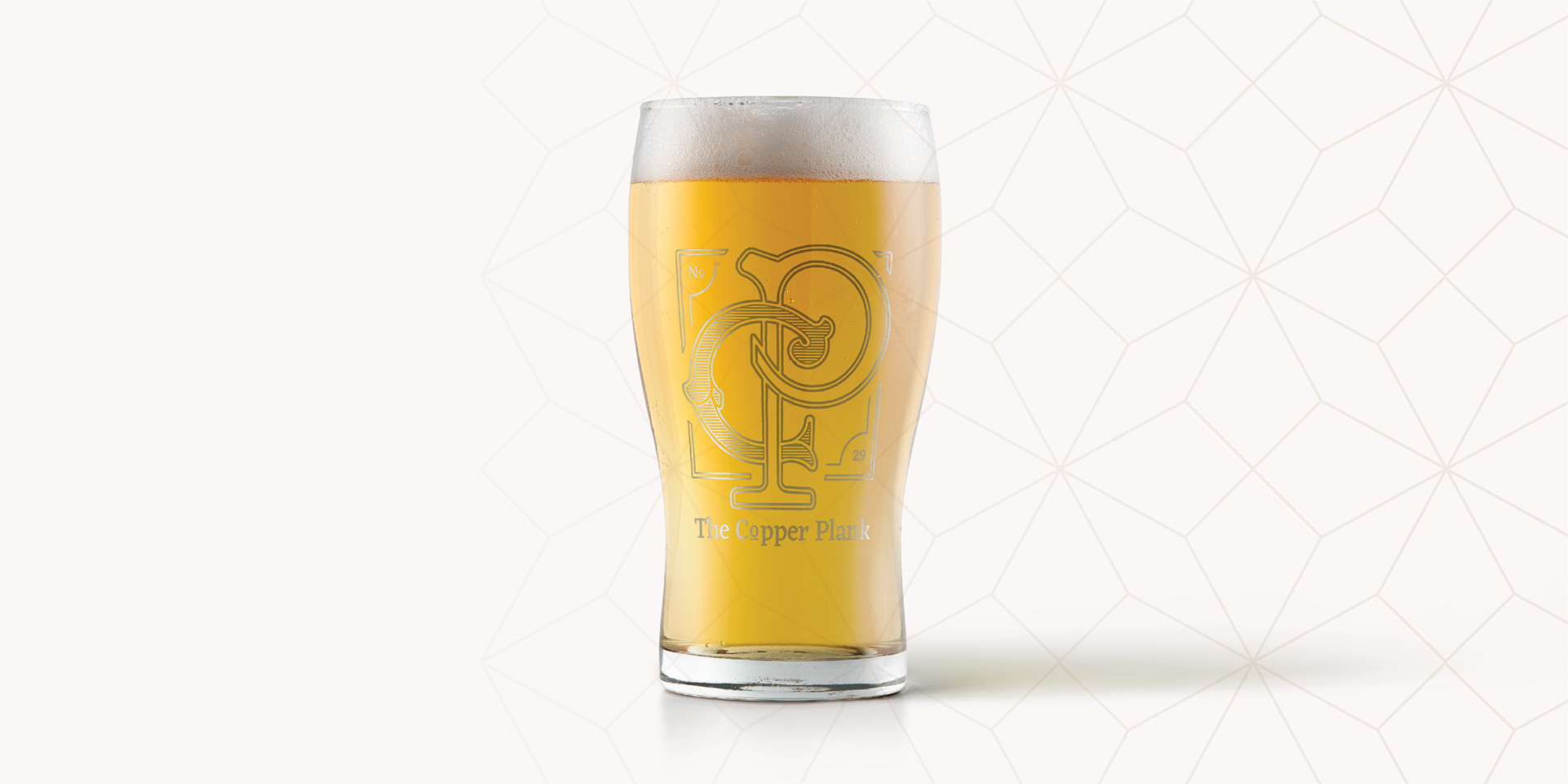 Brand Voice Overview - By Sarah Wallan
A cozy, somewhat secluded hangout, The Rogue Growler has become a beloved place where friends and neighbors commune over sports, games, and craft brews. It is the only place in town that prioritizes Portland Timbers soccer games over football and basketball, which has made the Timbers Army an enthusiastic part of the Rogue Growler family. From owners to bartenders, everyone at The Rogue Growler is dedicated to fostering an atmosphere of camaraderie and inclusiveness.
Perhaps too inclusive, however, is the pub's name. With growler fill stations in every neighborhood from Medford to Maine heralding the featured service in their nomenclature, The Rogue Growler can disappear into the bevy of similar-sounding establishments. Friends trying to meet for a pint could easily end up at different establishments—one at the Rogue Growler, one at Growler King, and perhaps a third, miles away in Ashland at Growler Guys.
The little pub on Highland Drive is anything but generic. A carefully curated culture, distinct ambiance, and a bevy of unique beers set The Rogue Growler apart from its cohort. Its owners knew it was time for a change and took the bold step of a name and brand change. The goal: to choose a distinctive moniker that not only embodies the current clientele but also draws the attention and affection of new customers.
During name exploration, several themes emerged and re-emerged, making it clear that they held the pub's new name somewhere within. To get buy-in from current regulars, we drew from the Navy tradition of "plank owners"—the first crew to man  a ship is always part-owner of that vessel. 
   Plank owners forever have a touchstone with their comrades that they don't share with anyone else. That concept carried the renaming process. The related idea that surfaced repeatedly was that of "Stammtisch", a German practice in which tradesmen regularly met at their local pub to discuss the state of their community. Each person had a seat saved for him at the table, and strong relationships were forged over pints of Bier. Exploring color, texture, culture, features, and community, led to a totally unique name. The Copper Plank is a place where your Stein and your tribe are always waiting for you, and it's the pub nouveau in Old East Medford.