Role:
 Branding, Creative Direction, & Design
Styles in Motion is a dancewear boutique located in Las Cruces New Mexico. The store has a long-standing history within the community and is a staple for the arts community within the southwest region of the United States. Though the brand has found considerable success within the brick-and-mortar market, the push of other non-regionalized eCommerce based competitors has recently resulted in the loss of market share.

My task was to reconceptualize the brand for the online world without losing the boutique positioning that has made the store iconic. The project included a full rebrand which began with a competitive analysis to better understand brand positioning. Deliverables included logo system development, brand guidelines, signage, POP material, packaging and an updated website that would integrate with the store's new POS system.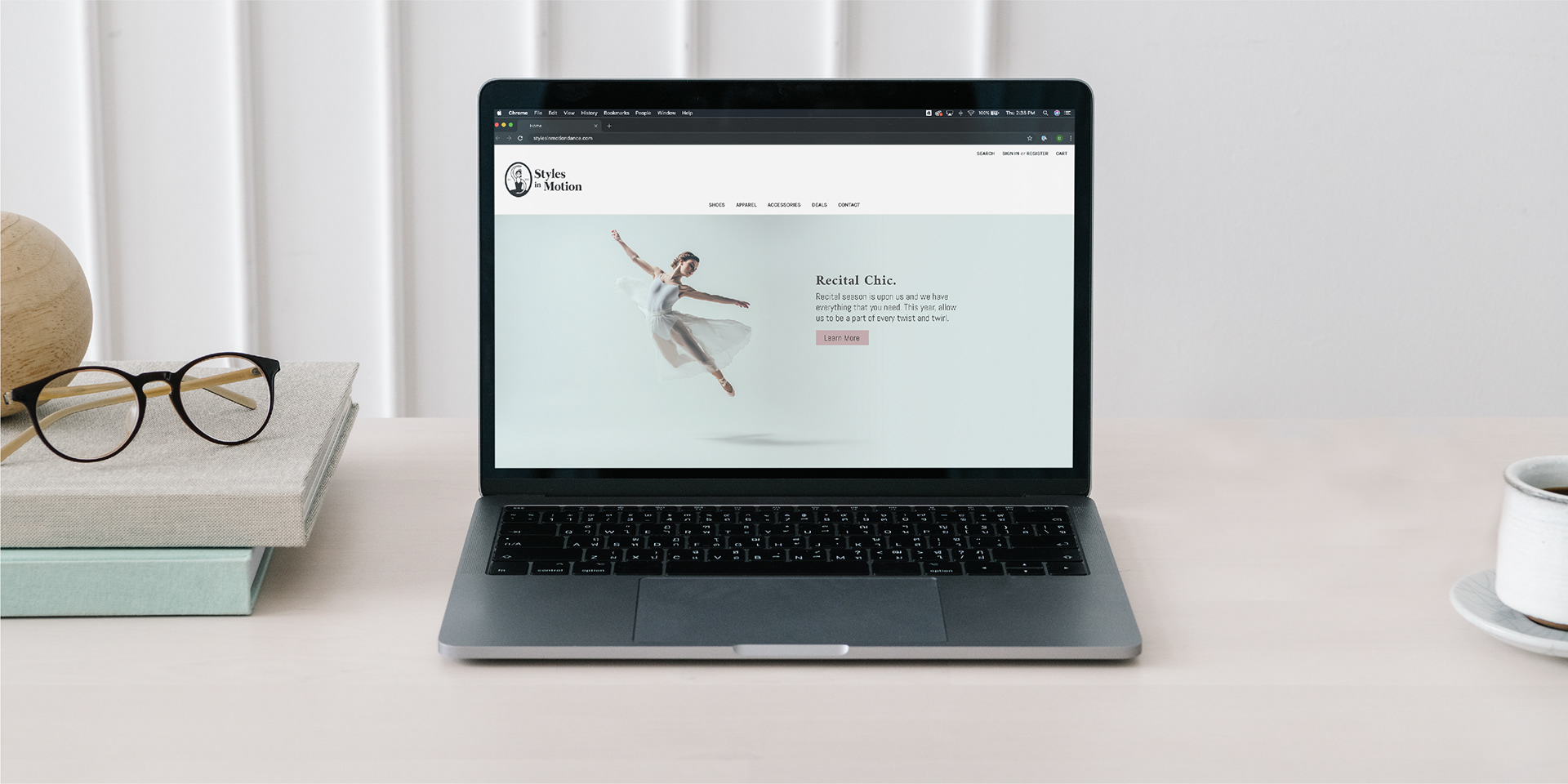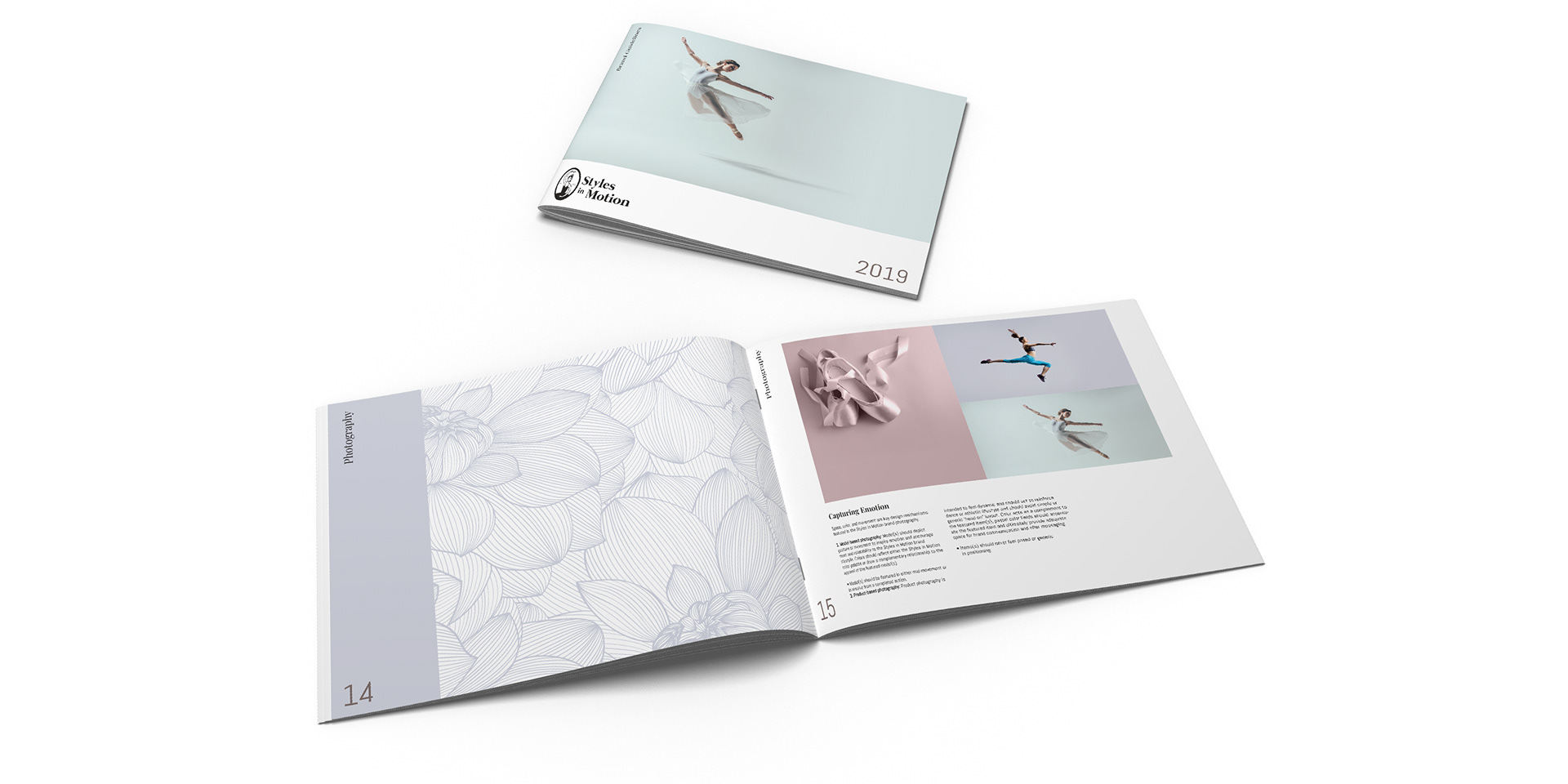 "The inspiration for the Styles in Motion brand is its owner. When she found that her community lacked access to quality dance-wear, her love of the arts and her desire to serve coalesced in the creation of the company. Her goal was to provide exactly that which could not be found, and she worked to select an inventory that infused beauty into her city.The individualized care and attention that the owner brings to her store and to each client is echoed in the delicate color story and evocative photography. The brand has a musical, poetic tone that works to capture the owner's melodic voice and love of all things creative. 
The owner's unique ability to bring people together in the pursuit of beauty should always be at the center of the brand. It should foster a sense of community, as each client participates in the creation of something larger and entirely beautiful. Value is revealed to the client by highlighting benefits, rather than features, of each piece of dancewear.  
Brand language mirrors the steps 
rehearsed and performed by each dancer. There is no emphasis on utility; rather, the focus should be on creativity, artistry, and craftsmanship.