NatureWise Probiotics for Infants & Kids 
NatureWise Probiotics for Infants & Kids provides 4 billion CFU of friendly bacteria to help children develop a healthy microbiome, providing support against common digestive and immune challenges and helping them to build a strong foundation for life-long health.
I began the design process by asking my own children what they thought about the healthy bugs inside of their bodies. Once I had a strong understanding of the target audience, I was able to more clearly articulate- through illustration and design- friendly and approachable packaging that would encourage children to become excited about the things that they put into their bodies.
Each Kit Box comes with a branded sticker sheet, which features all 5 of the probiotic characters and an insert to provide fun and helpful information. There is also a link to a lading page for parents to download activity and coloring sheets for children to place their character stickers; children are encouraged to photograph their masterpieces in exchange for future discounts, which in turn provides a data capture mechanism.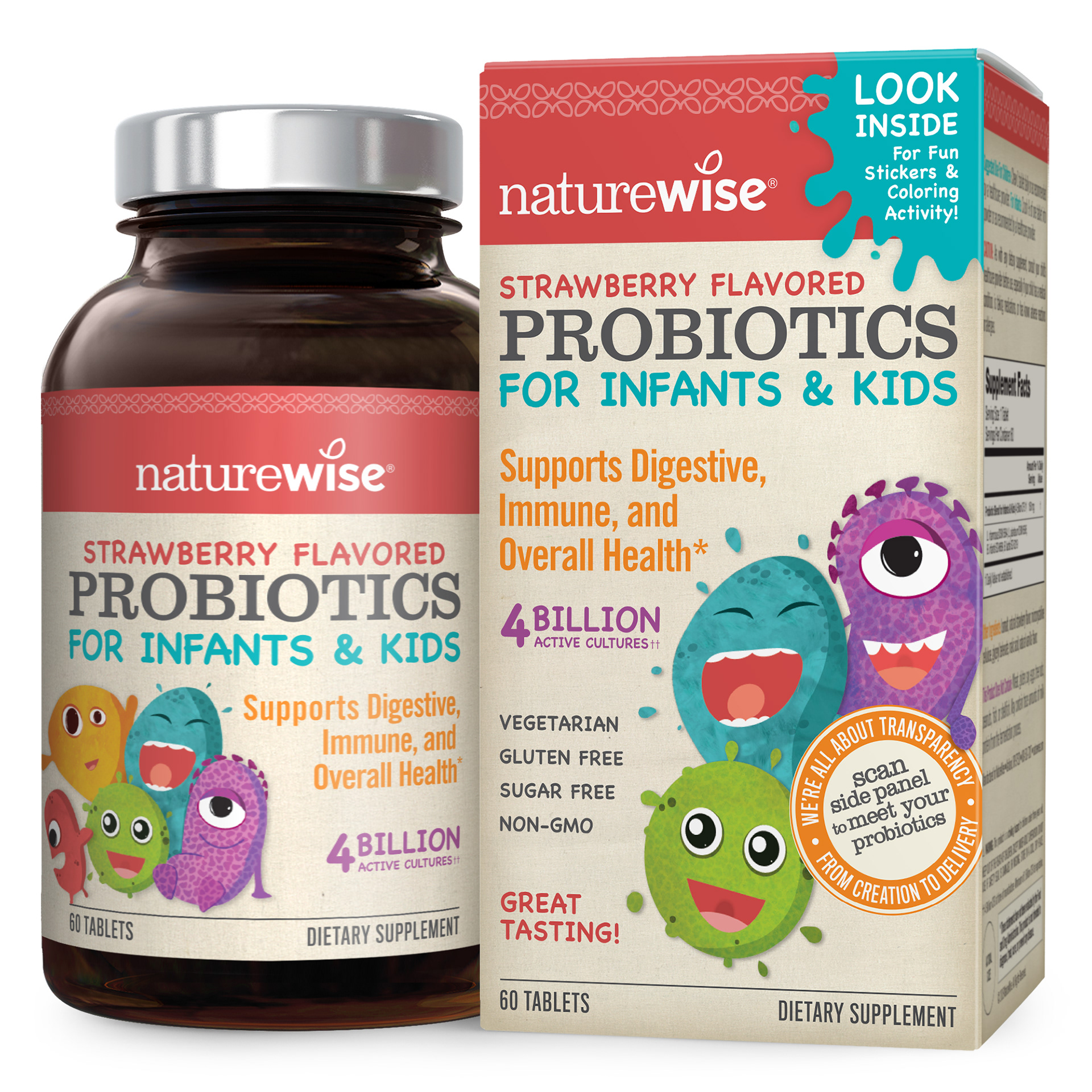 NatureWise Daily, Max, & Women's Care Probiotics
NatureWise Time Release Probiotics utilize Wisebiotics® advanced caplet technology to give the probiotics superior survivability, delivering 15x more live, active cultures to the gut than standard probiotic capsules. The probiotics are gradually distributed throughout the GI tract over 8-10 hours, a benefit no competitor can match.