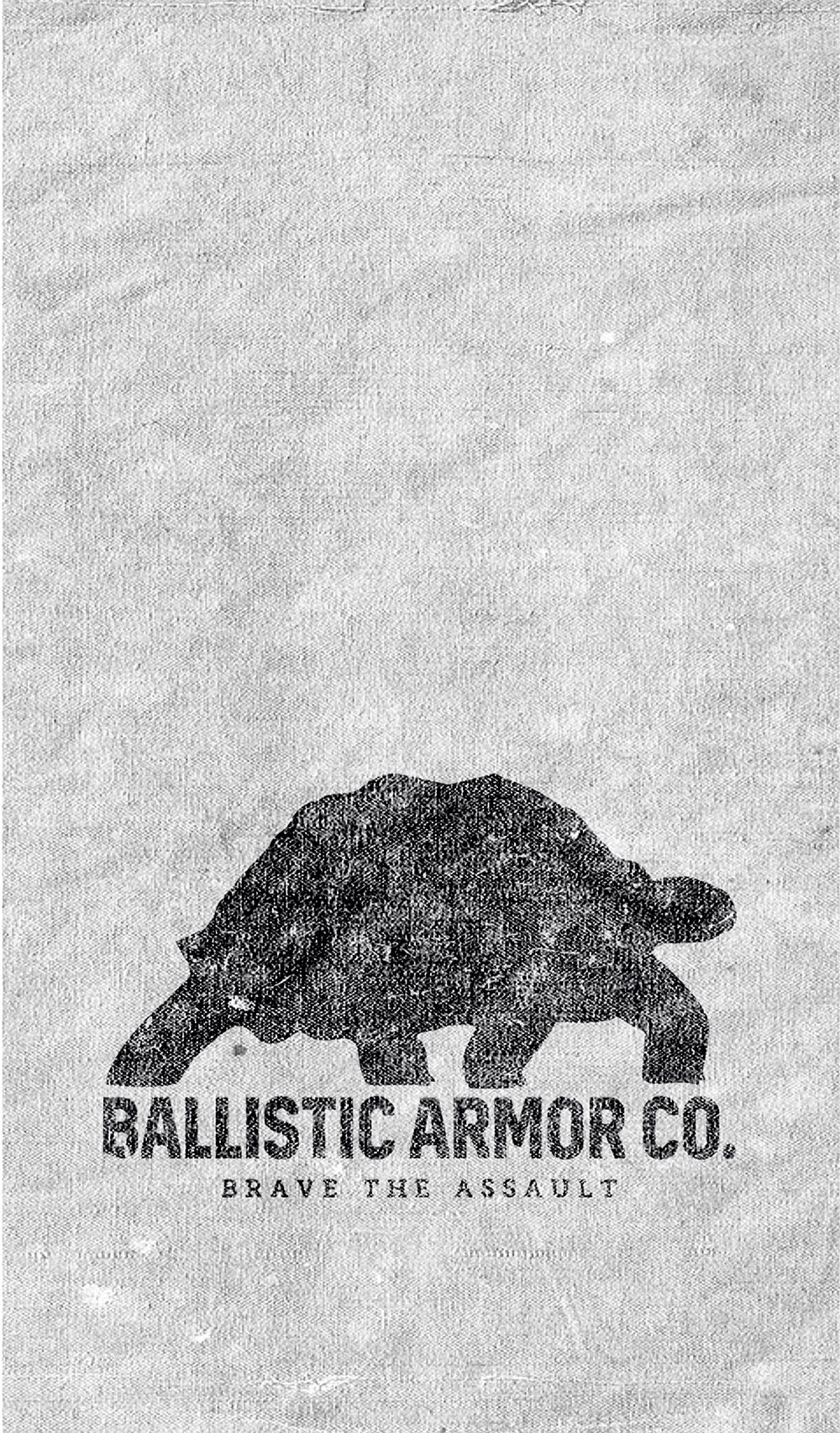 When I first met Ballistic Armor Co., they were experiencing some growing pains.
A change in ownership had left them struggling to gain traction with their previous brand, which lacked consistency and unity, and made scalability difficult.The new owner's vision for the brand didn't fit with the previous, shoestring marketing budget, which had been created without proper market analysis or a clear brand vision, and they were struggling to carve out a place for themselves in the market.
In short, they needed to stand out.
My proposed solution was to completely reimagine the brand and its voice from the ground up. For a military-grade armor company, I felt the brand lacked a certain level of grit that its products had naturally.
To communicate this grit and fortitude, I coined the phrase,
"Brave the Assault."
I felt that this phrase communicated the strength at the heart of the Ballistic Armor Co. brand, and coincided well with our logo idea—a tortoise.
I loved the ruggedness and fortitude of the tortoise as the signature brand mark and key feature of the Ballistic Armor Co. logo.
The colors chosen for the brand palette—bold red, deep charcoal, and white—were similarly unyielding and unapologetic.
I knew that it was important that everything about the Ballistic Armor Co. brand communicate strength and steadfastness—not necessarily aggression, but an undeniable toughness.
I felt that at its core, Ballistic Armor Co. was about defense, not offense—about the bravery to withstand an attack, and to keep fighting on. It was about perseverance, strength, and fortitude.
"The Ballistic Armor Co. brand by nature needed to be a well-balanced unity of grit and grace—a mix of bold colors, clean lines, and intentional texture. As a brand, it needed to elude to the raw nature of the battefield, while remaining poised and respected among contemporary design."
A grittier, tougher Ballistic Armor Co. that was ready to brave the competition.